Rockline & Modern Rock Live: My History With
Hello, I'm Dr. Chuck. I am a microscopic footnote in the whole history of rock 'n' roll. However, before I can get into that, a little radio history is in order.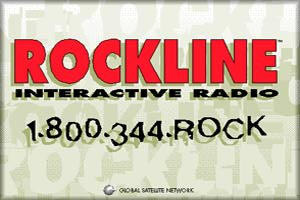 Rockline was a live, call-in radio show, where the audience could call in and talk to rock artists. It started in 1981, on Monday nights at 8:30pm Pacific (11:30pm Eastern), and ran for over 33 years. The guest list read like a book of "Who's Who in Rock 'n' Roll." There were legends like George Harrison, Pete Townshend, and Rush. There were metal gods, like Ozzy Osbourne, Judas Priest, and Metallica. As the 1980s turned into the 1990s, newcomers were featured, like The Smashing Pumpkins, Soundgarden, and Foo Fighters. In 1999, the show split into two nights, Monday and Wednesday, with the Monday show featuring mostly newer artists for "active rock" radio, and the Wednesday show with "classic rock" artists.
The show originated from Los Angeles, and was heard locally on 95.5 KLOS. The first host was B. Mitchel Reed, and his first guest was Joe Walsh. After six months, B. Mitchel Reed left the show (on March 16, 1983, he died due to a lingering heart condition). Bob Coburn (also known as "B.C.") then became the host, and his first guest was Ringo Starr. Bob Coburn held that position until the early 1990s. Following his departure, there were three other hosts over the next several years: Steve Downes, Beau Rials, and Riki Rachtman. On March 10, 1997, Bob Coburn returned to hosting duties, and eventually became the owner of the program in 2003. The show ceased broadcasting in December 2014. Bob Coburn died on December 17, 2016, after a long battle with lung cancer.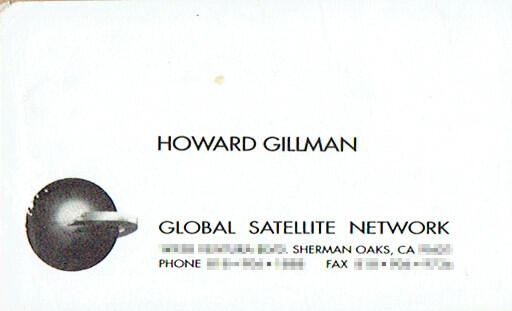 Modern Rock Live was another live, call-in radio show. It featured artists of the alternative/modern rock genre, and coincided with the rise of the alternative nation in the 1990s. The show was created in 1991, hot on the heels of the breakthrough of Nirvana (who were on the show in early 1992). There were guests who were alt-rock pioneers in the 1980s, like Depeche Mode, Kate Bush, and Morrissey. Of course, there were also many newer artists, including Green Day, Weezer, and Alanis Morissette.
One of its first affiliates was 92.7 WDRE in Garden City, New York. From 1982 to 1987, they were known as WLIR, one of the forerunners of alternative and modern rock radio (and a station I gravitated towards to get away from crappy Top 40 radio). In December 1987, they turned into WDRE, and kept the music format in place.
Originally, Modern Rock Live was a 60 minute show, broadcast live on Monday nights at 11pm Eastern (8pm Pacific), hosted by Tom Calderone of WDRE. In 1994, it was purchased by Global Satellite Network, the parent company of Rockline, and moved to Tuesday nights. In 1995, it expanded to a 90 minute show on Sunday nights with a start time of 10:30pm Eastern (7:30pm Pacific). After Tom Calderone started working for VH1 in 1998, Max Tolkoff took over hosting duties, and would remain there until the show's final broadcast in November 2000.
Got all that? Good.
From the Beginning
It was 1985. Dire Straits was getting their money for nothing, and Aerosmith was doing it with mirrors. 92.3 K-Rock in New York City became a new affiliate of Rockline, a live, weekly, call-in radio show that let the audience interview rock musicians. I thought it was pretty cool. It was Mark Knopfler's 36th birthday, and I was still in high school.
Unfortunately, since the show was live from Los Angeles, it was on late every Monday night on the east coast. Plus, the local station didn't always do a good job of promoting the artists who were coming up that week, and I couldn't stay up late every week just to find out who was going to be on the show. Remember, this was way before social media existed, and the Internet wasn't part of the public conscious. You had radio, TV, newspapers, and magazines. That's it.
However, when I got to college, I was able to listen every week, partly because staying up late was a requirement of being a college student, but mostly because Rockline was one of the few shows that featured current and classic rock artists. During that time, I became quite attached to the show. I even tried calling in when they had Melissa Etheridge, but I failed in the attempt.
It was at this point that I met Tom Calderone. In 1989, I was visiting 103.9 WRCN in Riverhead, and he was on his way out to... um... drive the prize van to a local mall. Yes, this is what he was doing, before he moved on to 92.7 WDRE, and became the host Modern Rock Live. He certainly paid his dues, didn't he?
That same year, I bought a Rockline t-shirt.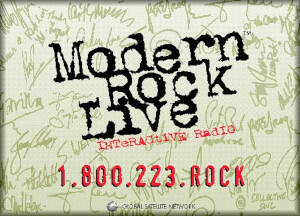 The Times They Are A-Changin'
In 1990, I graduated from college and moved on to graduate school. It was there I discovered the Internet, and learned how to use email and Usenet (basically, network-wide discussion groups). The interface was command-line and text-only, but I thought it was a great way to communicate, collaborate, and share information (and to meet girls, but I digress). On Usenet, there were many music oriented discussion groups. People would talk about their favorite bands, and post news and rumors. There were some groups that had to do with radio and radio shows, but nobody was really posting about Rockline, unless a really big name was going to be on that week. I still had to rely on the local affiliate for that information (which was hit or miss, but a little more hit than miss).
A couple of years later, I was out of school, and found a mailing list where people posted about upcoming live radio performances, such as concerts and interviews. One guy was posting about upcoming guests on Modern Rock Live, but nobody was posting about Rockline. Both shows often had live performances in the studio. Since I was listening to Rockline weekly anyway, I started posting upcoming guest lists there. I also kept track of their affiliate list as well, simply from listening to the show. Mailing list members would ask me what station had the show, and I'd send the list. Sometimes I'd trade tapes of shows. It was fun posting on Tuesday what was just announced the previous night.
Message in a Bottle
I kept posting to the mailing list for about a year. In the meantime, the World Wide Web helped bring pictures and sound to the Internet, making it text-only no longer. This helped the Internet become more appealing to the general public. I had a rather clunky web browser, but it got me around and helped me learn HTML. In November 1994, I created a personal web site with the free storage I had with my Internet Service Provider. The Unofficial Rockline web site was born. It featured the upcoming guest list and affiliate list, all without me having to mail anything (but I still posted updates to the mailing list). The site only had a few images, but the content was useful enough. Anybody in the world could view it at any time.
A couple of months later, Rockline and sister radio show Modern Rock Live, created an area for themselves on America Online (AOL). It had pictures and transcripts of AOL chats with the guests. The chats were held one hour prior to that night's program. I didn't have AOL, but...
Towards the end of 1995, I got an email. It was completely unexpected, and nothing I could have anticipated. Howard Gillman, the producer of Rockline, had been checking out my web site, and thought that I might be interested in helping maintain their area on AOL. I wasn't entirely sure what this would entail, or even how AOL content worked (I was still learning things about HTML), but it seemed like a cool idea, so I took it. I figured I could handle it... and my day job... and maintain my web site... not to mention keep posting to the mailing list.
In January 1996, I had control over the AOL area of Rockline/Modern Rock Live. They sent me chat transcripts and pictures, like this one of Gwen Stefani and No Doubt. Not bad for an early digital camera.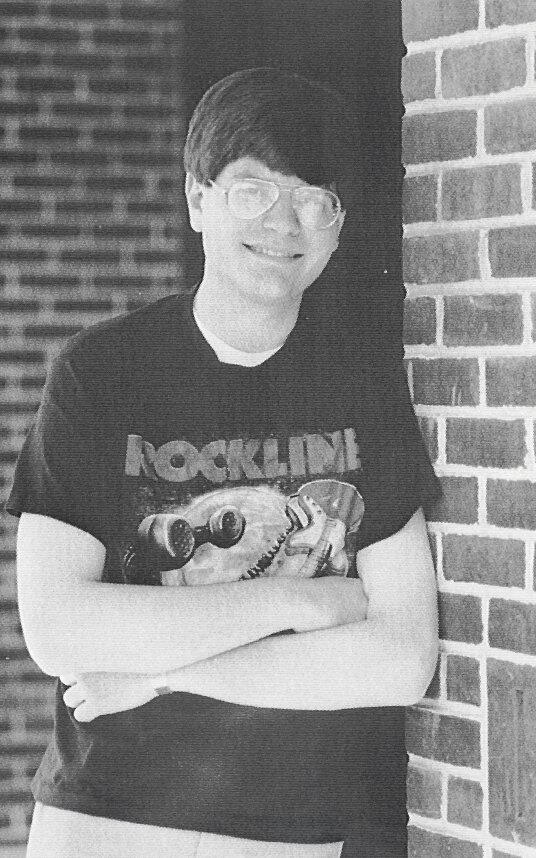 Dazed and Confused
Things were taking their toll on me. Work was keeping me busier than ever with complicated (and sometimes bizarre) projects. My web site wasn't getting much attention. To top it off, I was getting tired of the AOL area, and that was only after a few months. Not only was there content in the area that needed to be updated, but message boards had to be monitored, and emails needed to be answered (a lot of them). If I knew there was going to be this much to it, I might have reconsidered their offer. I got a phone call that summer from one of the guys at AOL who noticed that things had kind of gone downhill (to put it mildly) in the area. So, I told him that it was much more than I anticipated. They then went about finding a new maintainer. This left me free to concentrate on my day job, and give my web site a bit more attention than it was getting.
I kept my unofficial Rockline site going. I still liked the show, and the site helped me learn more about HTML and other web-related technologies. Occasionally, I'd get an email from an AOL user about something, and I'd ask them why they didn't use the Rockline area on AOL. Their reply? They liked mine better. That gave me a little incentive to keep things going.
The AOL area closed sometime in 1997, which meant everyone, including the lawyers, was looking at my site again. I improved its appearance, expanded it, created a database of past guests, and added a message board where visitors could trade tapes with each other. Trade being the keyword here, sales were explicitly prohibited (lest someone might violate copyright laws, I was actually quite concerned about that).
Oh, I wasn't kidding about the lawyers. When Rockline was acquired by AMFM, a then-subsidiary of Chancellor Media, I got this email from Howard Gillman, who was still the producer: "There has been quite a lot of conversation about you from Chancellor legal and execs. I think I have successfully convinced them to leave you alone. Your website is terrific. Much better than it used to be. Looks great. If you experience any problems with them, let me know. Hope all is well with you."
Music was changing. Actually, it had been changing ever since Nirvana released "Smells Like Teen Spirit." The show expanded to two nights in January 1999. Monday nights were for current artists, and Wednesday nights for classic rock acts. This made things a little more difficult on me, as I had to keep up with two shows per week instead of one. By this time, I recognized only about half the guest names coming on the Monday show. I was still interested in new music (as I am today) but I had no idea who Mushroomhead, Mudvayne, and Glassjaw were. At some point, I had no local station that carried the Monday show. However, there were people on the Internet willing to pitch in for the nights that I couldn't hear it. In the years 2000 and 2001, I even got a little help from the new staff at Rockline. They had no official site yet, but they would pass on guest lists and affiliate info to me, and I'd post it on the site. The staff, including Bob Coburn, loved the site.
Ramble On
For years, I wondered when Rockline would get around to putting up an official site. In February 2002, I stopped wondering, as that was when their own official web site went online. For the first time, I didn't have to listen to the show to find out who was coming up the following week, I could just... go to their web site. With this new turn of events, was my site still needed? I had things they didn't have, like a message board and a list of frequently asked questions (FAQ). I actually hadn't planned on running my web site this long, as it only started out as an HTML learning tool. Still, visitors continued to come to the site, so I kept it going. In fact, the site morphed from an unofficial site to an authorized fan site, as shown in this screen shot with Robert Plant.
With the official site in full swing, weekly listening was no longer required just to find out who was coming up the following week. I was also able to skip nights where I had already heard the show, or wasn't keenly interested in the band. That's when I started to think... why am I keeping my site going? I wasn't being as creative as I used to be with it, and I wasn't getting the same enjoyment I used to, either. I felt like I was "phoning it in." Copy/paste. I was ready for something different. I wasn't sure what it was, but I knew that I was ready for it.
End of the Line
I started retiring various sections of my personal web site in 2005, and got around to retiring the Rockline section that summer... over 10 years after I started the site... nearly 20 years since I first heard Rockline. Rather than let some of the content disappear, I sent the FAQ and database of past guests to the staff at Rockline, in case they had a need for the data. My Rockline listening diminished as the summer turned to fall and winter, but I'd visit their site to check up on them, and see what was going on.
Years passed, and their site went through a few redesigns. They did get some use out of the guest database I had given them. I could tell they used it as a starting point "Archive History" section on their site. In those years, the Internet became far more ubiquitous than it was in the early 1990s. Napster came and went, and the Apple iPod was introduced. Both had an influence on the way we listen to and purchase music. Social media sprang up. Twitter, Facebook, and YouTube allowed celebrities to keep in touch with their fans, sometimes interacting with them directly. Modern Rock Live had already fallen by the wayside in November 2000, due to money issues and budget cuts, but could Rockline survive in these new, super-connected, highly interactive times?
In November 2014, Bob Coburn released this statement: "The world has changed from an innovative, unique idea back in 1981 to a one of near constant exposure for artists in 2014. With the Internet, Twitter accounts, hundreds of television channels and a more sophisticated press, artists are now literally at the fingertips of their fans. ROCKLINE is no longer the invaluable tool to connect fans with their Rock & Roll heroes, it has become but one of many. We have had the honor to present the history of Rock as told by the artists who created it for the past three decades-plus, but now is the time to pass the mantle. We will proudly present the very best of ROCKLINE until the end of the year when our mics will fall silent forever. Thanks for listening and long live Rock & Roll!"
Rockline broadcast its last show in December 2014. Two years later, on December 17, 2016, Bob Coburn died of lung cancer.
It's been a "long, strange trip," but what a trip it was. My contributions won't ever get mentioned in the rock 'n' roll history books, but I know what I've done. Now, you do too.
Postscript
This section was last updated January 5, 2019.
At this point you might be saying, "Your story is quite fascinating, but what about these two radio shows? Is there any other information on them? Are there any recordings?" All good questions! Let's see if we can answer them...
Rockline - The official site is no longer active, but the content is is stored at the Internet Archive. The past guest list can be found on the Rockline Timeline page. At one time, the site offered past interviews for sale, but at this point it is not known if they will be offered again. Also, 95.5 KLOS is keeping the legacy of Bob Coburn and Rockline alive by playing Rockline Replays and past shows.Modern Rock Live - This show had no official site, and recordings were never offered for sale. I have been able to cobble together their past guest list and made it available here: Modern Rock Live: 1992-2000.
Modern Rock Live: 1992-2000
Please note: This list is not complete. Many dates are missing.
| Year | Broadcast Date | Guests |
| --- | --- | --- |
| 1992 | Mar 2 | Ian McCulloch |
| 1992 | Mar 30 | Nirvana |
| 1992 | Apr 6 | Chris Mars |
| 1992 | Jun 29 | Bob Mould / Evan Dando |
| 1992 | Aug 3 | Morrissey |
| 1992 | Sep 21 | Luna |
| 1993 | Feb 8 | Duran Duran |
| 1993 | Mar 1 | Depeche Mode |
| 1993 | Mar 29 | Chris Mars |
| 1993 | Apr 5 | Midnight Oil |
| 1993 | Jun 14 | Matthew Sweet |
| 1993 | Jul 19 | Debbie Harry (Blondie) |
| 1993 | Aug 9 | They Might Be Giants |
| 1993 | Aug 16 | Squeeze |
| 1993 | Sep 27 | PJ Harvey |
| 1993 | Nov 1 | Barenaked Ladies |
| 1993 | Nov 8 | Natalie Merchant |
| 1993 | Nov 29 | Ween |
| 1993 | Dec 13 | Kate Bush |
| 1994 | Jan 10 | James |
| 1994 | Jan 31 | Tori Amos / Crowded House |
| 1994 | Feb 14 | Luna |
| 1994 | Feb 21 | Tasmin Archer |
| 1994 | Mar 8 | Beck / Sheryl Crow |
| 1994 | Mar 15 | Adrian Belew |
| 1994 | Mar 22 | Crash Test Dummies / Phish |
| 1994 | Mar 29 | Proclaimers / Pavement |
| 1994 | Apr 5 | Live / Peter Himmelman |
| 1994 | Apr 12 | Tony Bennett & Friends |
| 1994 | Apr 19 | Henry Rollins / Meat Puppets |
| 1994 | Apr 26 | Soundgarden |
| 1994 | May 3 | John Lydon |
| 1994 | May 10 | Paul Weller / Dave Gahan (Depeche Mode) |
| 1994 | May 17 | Toad the Wet Sprocket / Mazzy Star |
| 1994 | May 24 | Sonic Youth / Lush |
| 1994 | May 31 | Beastie Boys |
| 1994 | Jun 7 | Erasure / Alison Moyet |
| 1994 | Jun 14 | Pretenders |
| 1994 | Jun 21 | Counting Crows / Sam Phillips |
| 1994 | Jun 28 | Seal / L7 |
| 1994 | Jul 5 | Green Day / Joan Jett |
| 1994 | Jul 12 | Lisa Loeb / Gigolo Aunts |
| 1994 | Jul 19 | Violent Femmes |
| 1994 | Jul 26 | MC 900 Ft. Jesus / Cause & Effect |
| 1994 | Aug 2 | Danny Elfman / Bryan Ferry |
| 1994 | Aug 9 | Pulp / Weezer |
| 1994 | Aug 16 | Love Spit Love |
| 1994 | Aug 23 | Indigo Girls |
| 1994 | Aug 30 | If I Were a Carpenter: Carpenters Tribute Album |
| 1994 | Sep 6 | Bob Mould / Throneberry |
| 1994 | Sep 13 | Freedy Johnston / Marrianne Faithfull |
| 1994 | Sep 20 | Liz Phair / Grant Lee Buffalo |
| 1994 | Sep 27 | Sarah McLachlan |
| 1994 | Oct 4 | Soup Dragons / Lucas |
| 1994 | Oct 11 | Offspring |
| 1994 | Oct 18 | Victoria Williams / Frente |
| 1994 | Oct 25 | Big Audio / London Suede |
| 1994 | Nov 1 | They Might Be Giants / Pete Droge |
| 1994 | Nov 8 | Sting |
| 1994 | Nov 15 | Lucious Jackson / Todd Snider |
| 1994 | Nov 22 | Jeff Buckley |
| 1994 | Nov 29 | Candelbox |
| 1994 | Dec 6 | The Go-Go's |
| 1994 | Dec 13 | Black Crowes |
| 1994 | Dec 15 | R.E.M. |
| 1994 | Dec 20 | Best of the Best, Part 1 |
| 1994 | Dec 27 | Best of the Best, Part 2 |
| 1995 | Jan 3 | Bad Religion |
| 1995 | Jan 10 | Ween / Soul Coughing |
| 1995 | Jan 17 | The Stone Roses |
| 1995 | Jan 24 | Bettie Seveert / Simple Minds |
| 1995 | Jan 31 | Throwing Muses |
| 1995 | Feb 7 | Veruca Salt |
| 1995 | Feb 14 | The The |
| 1995 | Feb 21 | PJ Harvey / Danzig |
| 1995 | Feb 28 | Rancid |
| 1995 | Mar 5 | Duran Duran |
| 1995 | Mar 12 | Bush / Elastica |
| 1995 | Mar 19 | Annie Lennox / Ned's Atomic Dustbin |
| 1995 | Mar 26 | Matthew Sweet / Mike Watt |
| 1995 | Apr 2 | Radiohead / Goo Goo Dolls |
| 1995 | Apr 9 | Sponge / Belly |
| 1995 | Apr 16 | The Cranberries |
| 1995 | Apr 23 | Jim Carroll, The Basketball Diaries |
| 1995 | Apr 30 | Terrence Trent D'arby |
| 1995 | May 7 | The Wolfgang Press / Blues Traveler |
| 1995 | May 14 | Collective Soul |
| 1995 | May 21 | Faith No More / Quicksand |
| 1995 | May 28 | Peter Murphy / Shudder to Think |
| 1995 | Jun 4 | Primus |
| 1995 | Jun 11 | Filter / The Rembrandts |
| 1995 | Jun 18 | Soul Asylum |
| 1995 | Jun 25 | Natalie Merchant |
| 1995 | Jul 2 | Lollapalooza Special |
| 1995 | Jul 9 | X / Tripping Daisy |
| 1995 | Jul 16 | Chris Issak / Massive Attack |
| 1995 | Jul 23 | Circle Jerks |
| 1995 | Jul 30 | Babes in Toyland / Spearhead |
| 1995 | Aug 6 | Hootie and the Blowfish / Ian McCulloch |
| 1995 | Aug 13 | Dave Matthews Band |
| 1995 | Aug 20 | Garbage / Jewel |
| 1995 | Aug 27 | Ben Lee / Letters To Cleo |
| 1995 | Sep 3 | Hole (previously recorded) |
| 1995 | Sep 10 | Hagfish / Supersuckers / 311 |
| 1995 | Sep 17 | Edwyn Collins / Goo Goo Dolls |
| 1995 | Sep 24 | PM Dawn / Ben Folds Five |
| 1995 | Oct 1 | PJ Harvey / Candelbox |
| 1995 | Oct 8 | Tears for Fears / Urge Overkill |
| 1995 | Oct 15 | David Bowie |
| 1995 | Oct 22 | Mall Rats Soundtrack Special with Jack Black / Joan Osborne |
| 1995 | Oct 29 | The Amps / The Meat Puppets |
| 1995 | Nov 5 | Everclear / Heather Nova |
| 1995 | Nov 12 | Alanis Morissette |
| 1995 | Nov 19 | Alice in Chains |
| 1995 | Nov 26 | Silverchair |
| 1995 | Dec 3 | The Smashing Pumpkins |
| 1995 | Dec 10 | The Red Hot Chili Peppers |
| 1995 | Dec 17 | The Foo Fighters / Sonic Youth |
| 1995 | Dec 24 | The Best of the Best, Part 1 |
| 1995 | Dec 31 | The Best of the Best, Part 2 |
| 1996 | Jan 7 | The Presidents of the United States of America |
| 1996 | Jan 14 | No Doubt / Toadies |
| 1996 | Jan 21 | 311 / Cypress Hill |
| 1996 | Jan 28 | For Squirrels / Blur |
| 1996 | Feb 4 | Tori Amos |
| 1996 | Feb 11 | 7 Mary 3 / Gin Blossoms |
| 1996 | Feb 18 | Frank Black / Poe |
| 1996 | Feb 25 | Oasis |
| 1996 | Mar 3 | Dog's Eye View / Love and Rockets |
| 1996 | Mar 10 | Hagfish / Nick Cave |
| 1996 | Mar 17 | Ruby / 3 Lb. Thrill |
| 1996 | Mar 31 | Eric Matthews / Cowboy Junkies |
| 1996 | Apr 7 | Bad Religion / Girls Against Boys |
| 1996 | Apr 14 | Garbage |
| 1996 | Apr 21 | Rancid / Sparklehorse |
| 1996 | Apr 28 | The Verve Pipe / Lush |
| 1996 | May 5 | Cast / Self |
| 1996 | May 12 | The Cure |
| 1996 | May 19 | Porno For Pyros / Paul Westerberg |
| 1996 | May 26 | Memorial Day Special Performances |
| 1996 | Jun 2 | Afghan Whigs / Howlin' Maggie |
| 1996 | Jun 9 | Soundgarden |
| 1996 | Jun 16 | Free Tibet Concert in San Francisco with Beck and Beastie Boys |
| 1996 | Jun 23 | Cocteau Twins / Patti Rothburg |
| 1996 | Jun 30 | Sponge |
| 1996 | Jul 7 | Holiday Special |
| 1996 | Jul 14 | Jars of Clay / Tim Booth & Angelo Badalamenti |
| 1996 | Jul 21 | Goldfinger / Dishwalla |
| 1996 | Jul 28 | Gravity Kills / David Lowery |
| 1996 | Aug 4 | Tracy Bonham |
| 1996 | Aug 11 | The Crow 2 Soundtrack Special with Iggy Pop and Filter |
| 1996 | Aug 18 | Poe / Semisonic |
| 1996 | Aug 25 | Better Than Ezra |
| 1996 | Sep 1 | Best of Live Performances |
| 1996 | Sep 8 | KPNT The Point Festival Special |
| 1996 | Sep 15 | Social Distortion |
| 1996 | Sep 22 | The Cranberries |
| 1996 | Sep 29 | Patty Smith / The Wallflowers |
| 1996 | Oct 6 | Sheryl Crow |
| 1996 | Oct 13 | Republica / Screaming Trees |
| 1996 | Oct 20 | Phish / The Refreshments |
| 1996 | Oct 27 | Weezer |
| 1996 | Nov 3 | The Presidents of the United States of America |
| 1996 | Nov 10 | Dave Matthews Band |
| 1996 | Nov 17 | Korn / Marilyn Manson |
| 1996 | Nov 24 | Bush |
| 1996 | Dec 1 | Orbital / Underworld / The Chemical Brothers |
| 1996 | Dec 8 | Stone Temple Pilots |
| 1996 | Dec 15 | Fiona Apple / Cake |
| 1996 | Dec 22 | Best of 1996, Part 1 |
| 1996 | Dec 29 | Best of 1996, Part 2 |
| 1997 | Jan 5 | Luscious Jackson / Wild Colonials |
| 1997 | Jan 12 | Bjork |
| 1997 | Jan 19 | Counting Crows |
| 1997 | Jan 26 | Squirrel Nut Zippers / Soul Coughing |
| 1997 | Feb 2 | Silverchair |
| 1997 | Feb 9 | Offspring |
| 1997 | Feb 16 | Veruca Salt / Moby |
| 1997 | Feb 23 | James |
| 1997 | Mar 2 | Kula Shaker |
| 1997 | Mar 9 | Space / Tonic |
| 1997 | Mar 16 | Collective Soul / The Verve Pipe |
| 1997 | Mar 23 | The Mighty Mighty Bosstones |
| 1997 | Mar 30 | Matthew Sweet / Erasure |
| 1997 | Apr 6 | Henry Rollins / Red Kross |
| 1997 | Apr 13 | INXS |
| 1997 | Apr 20 | Duncan Sheik / Local H |
| 1997 | Apr 27 | Indigo Girls / Morcheeba |
| 1997 | May 4 | Paula Cole / Matchbox 20 |
| 1997 | May 11 | The Foo Fighters |
| 1997 | May 18 | Toad The Wet Sprocket |
| 1997 | Jun 1 | 7 Mary 3 |
| 1997 | Jun 8 | Tibetan Freedom Concert Special |
| 1997 | Jun 15 | The Chemical Brothers / Noel Gallagher |
| 1997 | Jun 22 | Sara McLaughlan / Lilith Fair Special |
| 1997 | Jun 29 | Third Eye Blind |
| 1997 | Jul 6 | Best Of Special |
| 1997 | Jul 13 | That Dog / Ben Harper |
| 1997 | Jul 20 | Live |
| 1997 | Jul 27 | Reel Big Fish / Our Lady Peace |
| 1997 | Aug 3 | Lauren Christy / Dambuilders |
| 1997 | Aug 10 | 311 |
| 1997 | Aug 17 | Morrissey |
| 1997 | Aug 24 | John Lydon / Primus |
| 1997 | Aug 31 | Labor Day Best Of Special |
| 1997 | Sep 7 | Beth Orton / Jamiroquai |
| 1997 | Sep 14 | Sublime |
| 1997 | Sep 21 | Ani DiFranco |
| 1997 | Sep 28 | Love Spit Love / Talk Show |
| 1997 | Oct 5 | Letters To Cleo / The Verve |
| 1997 | Oct 12 | Green Day |
| 1997 | Oct 19 | Goldfinger / Duran Duran |
| 1997 | Oct 26 | The Cure |
| 1997 | Nov 2 | The Buzz West Palm Beach Station Festival Special |
| 1997 | Nov 9 | Conan O'Brien Special |
| 1997 | Nov 16 | Blink 182 / Days Of The New |
| 1997 | Nov 23 | Everclear / Cornershop |
| 1997 | Nov 30 | The Crystal Method / Goldie / Gavin Rossdale |
| 1997 | Dec 7 | Wes Craven, Scream 2 Soundtrack |
| 1997 | Dec 14 | Quentin Tarantino |
| 1997 | Dec 21 | Best of 1997, Part 1 |
| 1997 | Dec 28 | Best of 1997, Part 2 |
| 1998 | Jan 4 | Marcy Playground / Save Ferris |
| 1998 | Jan 11 | Our Lady Peace |
| 1998 | Jan 18 | Smashmouth |
| 1998 | Jan 25 | Hum |
| 1998 | Feb 1 | Bare Naked Ladies / Loreena McKennit |
| 1998 | Feb 8 | Black Lab / James Iha |
| 1998 | Feb 15 | Big Wreck / Ivy |
| 1998 | Feb 22 | Whiskeytown / Wyclef Jean |
| 1998 | Mar 1 | DJ Shadow / Chumba Wumba |
| 1998 | Mar 8 | Fatboy Slim / Ronnie Size / God Lives Underwater |
| 1998 | Mar 15 | Space Hog / Poe |
| 1998 | Mar 22 | Meet the Deedles Soundtrack Special |
| 1998 | Mar 29 | The Specials / Scott Weiland |
| 1998 | Apr 5 | Stabbing Westward |
| 1998 | Apr 12 | Semisonic / Creed |
| 1998 | Apr 19 | Morcheeba / Mono |
| 1998 | Apr 26 | Harvey Danger / Goo Goo Dolls |
| 1998 | May 3 | Fastball |
| 1998 | May 10 | Tori Amos |
| 1998 | May 17 | Sean Lennon / Ben Folds Five |
| 1998 | May 24 | Memorial Day Weekend Special |
| 1998 | May 31 | Lenny Kravitz / Cherry Poppin' Daddies |
| 1998 | Jun 7 | The B-52's / Eve 6 |
| 1998 | Jun 14 | Girls Against Boys / Grant Lee Buffalo |
| 1998 | Jun 21 | The Verve |
| 1998 | Jun 28 | Rancid / Social Distortion |
| 1998 | Jul 5 | Holiday Weekend Special |
| 1998 | Jul 9 | The Smashing Pumpkins Special |
| 1998 | Jul 12 | Counting Crows |
| 1998 | Jul 19 | Big Bad Voodoo Daddies |
| 1998 | Jul 26 | Fuel / Athenaeum |
| 1998 | Aug 2 | Squirrel Nut Zippers |
| 1998 | Aug 9 | Dishwalla / Everclear |
| 1998 | Aug 16 | Korn / Bernard Butler |
| 1998 | Aug 23 | Better Than Ezra |
| 1998 | Aug 30 | The Crystal Method / Eagle-Eye Cherry |
| 1998 | Sep 6 | Best of Special |
| 1998 | Sep 13 | Marilyn Manson |
| 1998 | Sep 20 | Goo Goo Dolls |
| 1998 | Sep 27 | They Might Be Giants / Love and Rockets |
| 1998 | Oct 4 | Brian Setzer |
| 1998 | Oct 11 | Local H / Henry Rollins |
| 1998 | Oct 18 | Fatboy Slim / Reel Big Fish |
| 1998 | Oct 25 | The Flys / The Eels |
| 1998 | Nov 1 | The Buzz West Palm Beach "Bake Sale" Special |
| 1998 | Nov 8 | Beck |
| 1998 | Nov 15 | R.E.M. |
| 1998 | Nov 22 | Cake / Everlast |
| 1998 | Nov 29 | Garbage |
| 1998 | Dec 6 | Blondie |
| 1998 | Dec 13 | The Offspring |
| 1998 | Dec 20 | Best of 1998, Part 1 |
| 1998 | Dec 27 | Best of 1998, Part 2 |
| 1999 | Jan 3 | Korn / Limp Bizkit / Orgy |
| 1999 | Jan 10 | Remy Zero / Semisonic |
| 1999 | Jan 17 | Varsity Blues Soundtrack / Stabbing Westward |
| 1999 | Jan 24 | Alanis Morissette |
| 1999 | Jan 31 | Sugar Ray |
| 1999 | Feb 7 | Eve 6 |
| 1999 | Feb 14 | Hole |
| 1999 | Feb 21 | Collective Soul |
| 1999 | Feb 28 | Goo Goo Dolls |
| 1999 | Mar 7 | Placebo / The Living End |
| 1999 | Mar 14 | Silverchair |
| 1999 | Mar 21 | Kid Rock / Eminem |
| 1999 | Mar 28 | Blur |
| 1999 | Apr 4 | Drew Barrymore |
| 1999 | Apr 11 | Rob Zombie / Mike Ness |
| 1999 | Apr 18 | Blondie / Eagle-Eye Cherry |
| 1999 | Apr 25 | The Cranberries |
| 1999 | May 2 | Dovetail Joint / Sponge |
| 1999 | May 9 | Lenny Kravitz |
| 1999 | May 16 | Beth Orton / Lit |
| 1999 | May 23 | The Flys / Hole |
| 1999 | May 30 | Everlast |
| 1999 | Jun 6 | Tibetan Freedom Concert Special |
| 1999 | Jun 13 | The Chemical Brothers / Pennywise |
| 1999 | Jun 20 | Fatboy Slim |
| 1999 | Jun 27 | The Red Hot Chili Peppers |
| 1999 | Jul 4 | Holiday Weekend Special |
| 1999 | Jul 11 | Alice in Chains |
| 1999 | Jul 18 | Korn |
| 1999 | Jul 25 | The Verve Pipe |
| 1999 | Aug 1 | Godsmack / Lo Fidelity Allstars |
| 1999 | Aug 8 | Goo Goo Dolls |
| 1999 | Aug 15 | Limp Bizkit |
| 1999 | Aug 22 | Filter / Powerman 5000 |
| 1999 | Aug 29 | Smashmouth |
| 1999 | Sep 5 | Labor Day Weekend Special |
| 1999 | Sep 12 | Days of the New / Lucious Jackson |
| 1999 | Sep 19 | 311 |
| 1999 | Sep 26 | Creed |
| 1999 | Oct 3 | David Bowie |
| 1999 | Oct 10 | Kottonmouth Kings / The Chemical Brothers |
| 1999 | Oct 17 | Stone Temple Pilots |
| 1999 | Oct 24 | Blink 182 |
| 1999 | Oct 31 | Marcy Playground / Splender |
| 1999 | Nov 7 | Live |
| 1999 | Nov 14 | Perry Farrell / Joe Strummer |
| 1999 | Nov 21 | Violent Femmes |
| 1999 | Nov 28 | Vacation Special |
| 1999 | Dec 5 | R.E.M. |
| 1999 | Dec 12 | Eve 6 |
| 1999 | Dec 19 | Lit |
| 1999 | Dec 26 | Best of 1999, Part 1 |
| 2000 | Jan 2 | Best of 1999, Part 2 |
| 2000 | Jan 9 | Bush |
| 2000 | Jan 16 | Sevendust |
| 2000 | Jan 30 | Scream 3 Soundtrack Special |
| 2000 | Feb 6 | Chris Cornell |
| 2000 | Feb 13 | Third Eye Blind |
| 2000 | Feb 20 | Beck |
| 2000 | Feb 27 | Filter |
| 2000 | Mar 5 | Henry Rollins / Violent Femmes |
| 2000 | Mar 12 | Goldfinger / Stir |
| 2000 | Mar 19 | Moby / Static-X |
| 2000 | Mar 26 | Fatboy Slim / System of a Down |
| 2000 | Apr 2 | Supersuckers |
| 2000 | Apr 9 | No Doubt |
| 2000 | Apr 16 | Goo Goo Dolls |
| 2000 | Apr 23 | Oasis |
| 2000 | Apr 30 | Stone Temple Pilots |
| 2000 | May 7 | The Mighty Mighty Bosstones |
| 2000 | May 14 | Veruca Salt / Filter |
| 2000 | May 21 | Primal Scream / Supergrass |
| 2000 | May 28 | Memorial Day Special |
| 2000 | Jun 4 | Matchbox 20 |
| 2000 | Jun 11 | Three Doors Down / A Perfect Circle |
| 2000 | Jun 18 | Rollins Band / Papa Roach |
| 2000 | Jun 25 | Psychedelic Furs / The B-52's |
| 2000 | Jul 2 | Holiday Weekend Special |
| 2000 | Jul 9 | Everclear |
| 2000 | Jul 16 | Kittie |
| 2000 | Jul 23 | Eve 6 |
| 2000 | Jul 30 | Kottonmouth Kings / Nina Gordon |
| 2000 | Aug 6 | SR-71 / Harvey Danger |
| 2000 | Aug 13 | Dandy Warhols / Wheatus |
| 2000 | Aug 20 | Sum 41 |
| 2000 | Aug 27 | No Doubt |
| 2000 | Sep 3 | Stone Temple Pilots (repeat of Apr 30 show) |
| 2000 | Sep 10 | Sunna / Nickleback |
| 2000 | Sep 17 | A Perfect Circle |
| 2000 | Sep 24 | BT |
| 2000 | Oct 1 | Green Day |
| 2000 | Oct 8 | Everlast |
| 2000 | Oct 15 | Orgy |
| 2000 | Oct 22 | Moby |
| 2000 | Oct 29 | U2 |
| 2000 | Nov 5 | Fatboy Slim |
| 2000 | Nov 12 | Offspring |
| 2000 | Nov 19 | Everclear |
| 2000 | Nov 26 | Holiday Weekend "Best Of" Special |